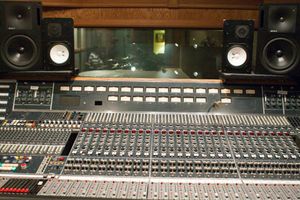 As a long-time producer and multi-instrumentalist, Robin has always sought to make music in a deep and fulfilling way.  With 20+ years of experience in recording, mixing, and mastering, he takes a unique, hands-on approach to bring out the best in clients and their songs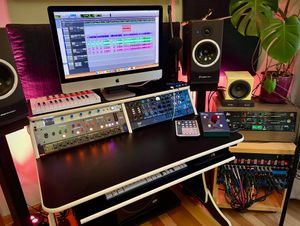 WRITTEN Produced, Recorded, Mixed and Performed by Robin
Produced, Recorded and Mixed by Robin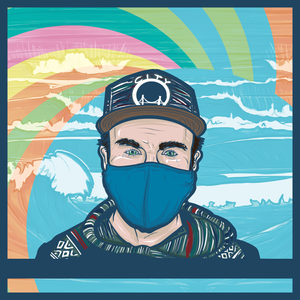 MUSIC VIDEOS PRODUCED AND FILMED BY ROBIN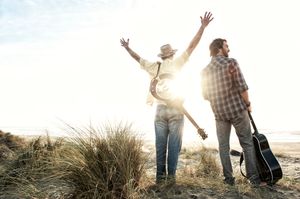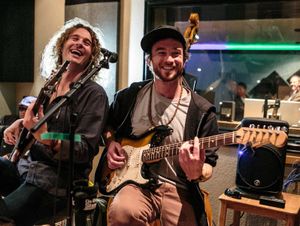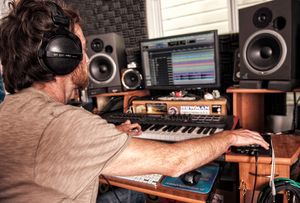 I've had the chance to work with Robin in a few different capacities now, and I cannot recommend him enough! From having him record, film, and produce multiple music videos for my band to being a player in recording sessions for other musicians he's recording, it's been a joy to work with him in all manners of projects. Robin brings a great attitude, a commitment to quality, and a much appreciated efficient approach to whatever he does. Book him before he doubles his rates!
Robin is epic and always delivers 1000%. I've been lucky to work with him in many capacities: he's shot photos, video, live tracked my band, produced a music video for us and I've also attended the events he's hosted with his band(s) and DJ/ silent disco set up. His silent discos are really special too! He'll spin great music and the whole thing can be powered by bicycle! Truly a jack of all trades and master of all, he's one of the most talented and professional producers in the bay + an amazing performer! Whether you are looking to record a song, create a live music video, or have his epic band/ dj perform for at your event, he's a 10/10. Will absolutely work with him again.
Robin is a really excellent audio engineer, he is super fast, very patient, incredibly encouraging, and has great suggestions for the production. I've been enjoying working with him on different CD projects and film projects and it's very clear he has years of experience. I have lots of praise for his work! I highly recommend him to anyone.
I wish there were more stars! I recorded & produced my first EP with Robin recently. Working with him was such a gift. Having someone with a seasoned ear and clear and kind communication is PRICELESS as a new recording artist! His studio was cozy and welcoming. I really appreciated how quickly he worked and how he guided our time together efficiently! I am so happy with my EP and I can't wait to start working on the album with Robin!
Robin is so easy to work with! My band just recorded a 7 song album with him in two days. What could have possibly been a stressful situation was put into a container of ease and enjoyment. He's very aware of giving the artist what they need and contributing his ideas without overstepping. We were left to focus on doing our jobs because he very pointedly had all of the basis covered in exactly the right way in how it was going through the board. Our vision was a somewhat unique one, having only 2 days and minimal resources, and he worked with us to extract the full potential out of what we had within our limits. The finished product was one that stayed true to our intention and brought out the subtleties of the chemistry between us in an intimate, mostly live in-studio setting. As both a master of his craft and as a compassionate, down to earth human, I have mad respect for Robin and his work and I'm proud to have had him produce our record. You are in good hands.